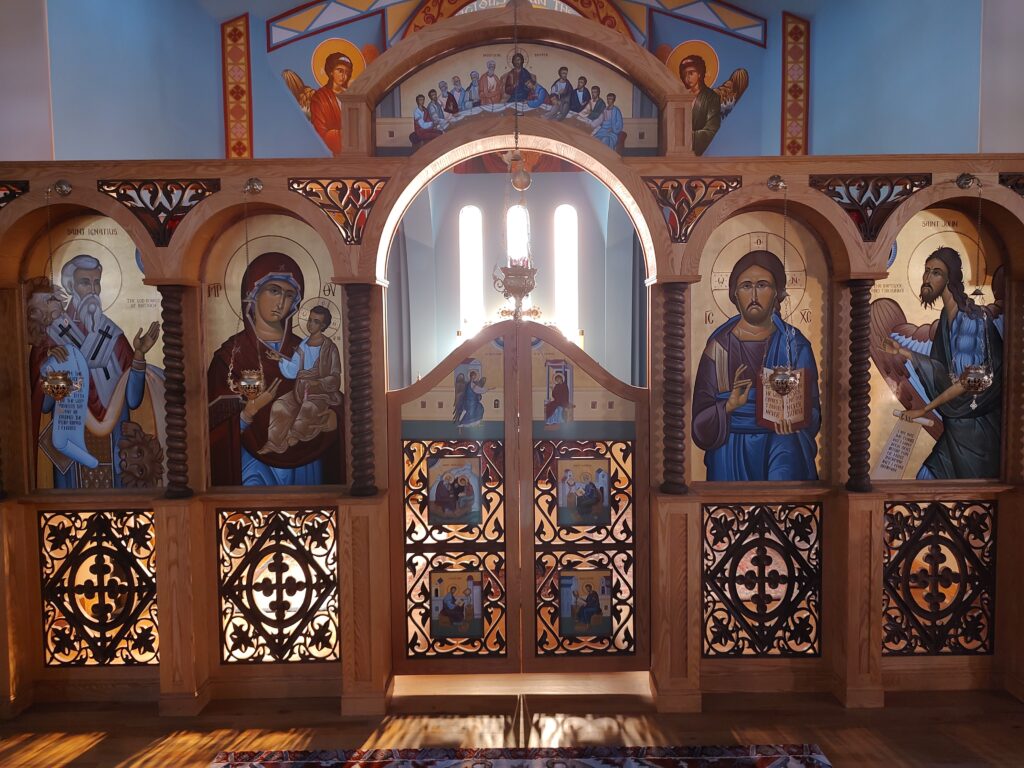 St. Ignatius Orthodox Church is a close-knit community in the Madison, Wisconsin area united to serve Christ and His Church in the Holy Tradition passed down by the Apostles.
We love to see new faces, and you are more than welcome to join us for our services!
Our services are all in English and sung a cappella. The Divine Liturgy begins at 10:00am on Sundays and is approximately 1 hour and 30 minutes long. A luncheon pot-luck coffee hour immediately follows Liturgy. All families and guests are encouraged to enjoy a light meal and, more importantly, share in fellowship.
For first time visitors to the Orthodox Church, a good service to attend is the Saturday evening Great Vespers starting at 5:00pm which is about 45 minutes long. At Vespers, one will hear the beautiful melodies of the Byzantine and Russian traditions, prayers of petition, psalmody, and seasonal topics of celebration.
Inquirer's Class is generally held every week at 3:30pm before Great Vespers (check calendar for exceptions).  This informal Q/A is a great opportunity to meet our priest, ask questions, and meet parishioners and other inquirers.  Our general schedule of services is here.
If you're looking for additional online resources about Orthodoxy, the Antiochian Archdiocese website, Journey to Orthodoxy, and Ancient Faith Radio are sites we recommend. As with anything else, please be discerning about what you read on the internet. While online resources are a wonderful tool, the best way to learn about how Orthodox Christians understand and worship the Lord Jesus Christ, His Father, and the Holy Spirit, is to come and see for yourself!
If you have any questions, or if you would like to sign up for our weekly newsletter, please contact us.
St. Ignatius is part of the Antiochian jurisdiction.